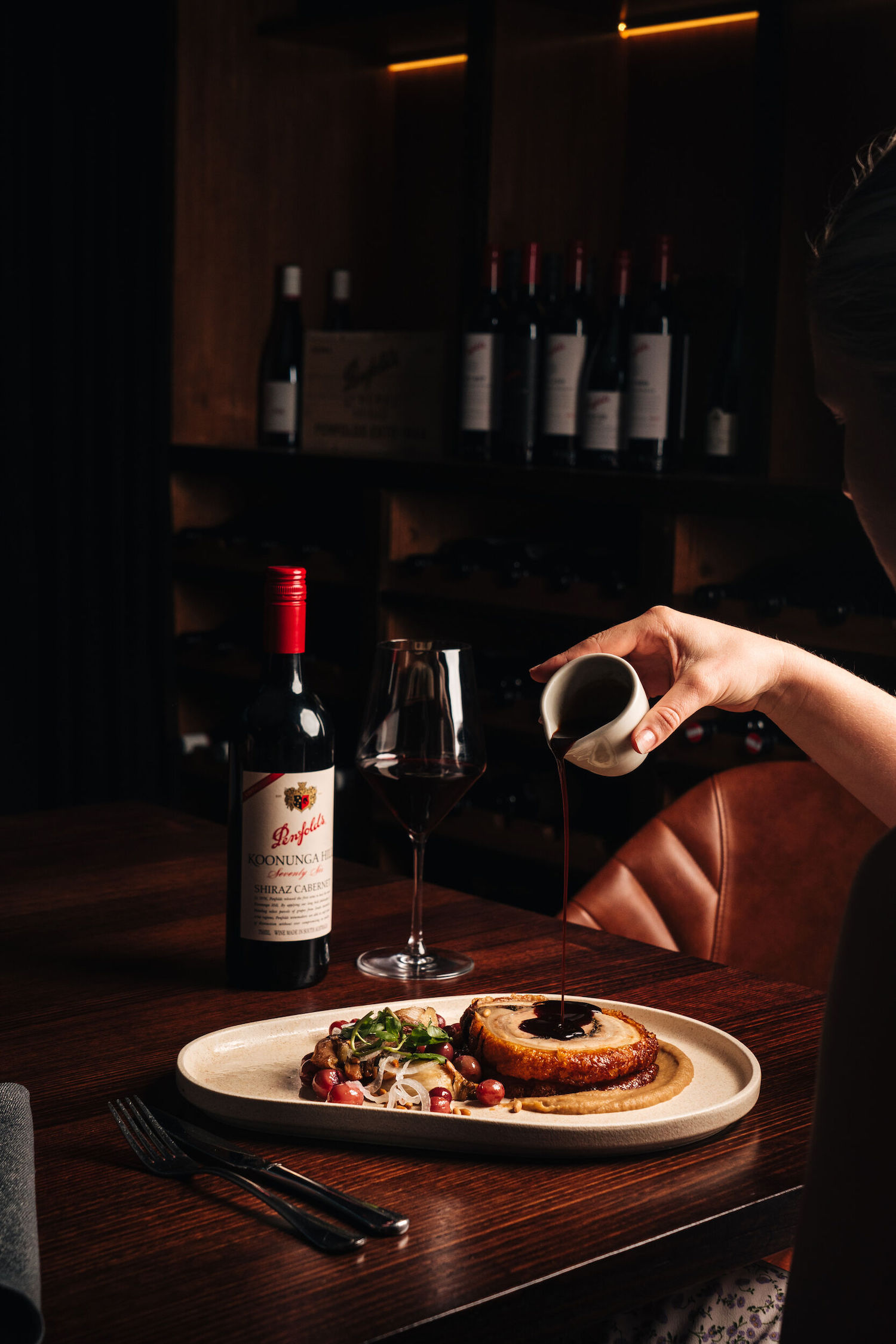 Christmas Eve
– 24th December, 2023
– Lunch: From 12pm
– Price: $65pp
– Complimentary bottle of Penfolds red wine for Cuts Club members to share with the table.
Christmas Eve Special at Cinder
This Christmas Eve, Cinder warmly invites you to an exclusive and heartwarming dining experience that combines the best of our weekly Sunday Lunches with a festive twist. Gather your loved ones for a special celebration filled with joy, laughter, and exceptional cuisine.
Festive Flavours Meet Sunday Comfort
Indulge in a specially curated $65 per person Christmas tasting menu, modeled on our beloved Sunday Lunches. This unique offering will include a delightful "Christmas Roast" element, infusing traditional holiday flavours into our renowned shared grazing menu.
A Culinary Creation by Jake Furst
Our Christmas Eve menu is expertly crafted by AHA Chef Of The Year Jake Furst. Each dish is a testament to Jake's culinary expertise, ensuring your Christmas Eve is not just a meal, but a memorable gastronomic journey. Look forward to new, exciting dishes inspired by the season's freshest ingredients.
Warmth and Welcome at Cinder
At Cinder, we pride ourselves on creating a warm and welcoming atmosphere, perfect for a leisurely festive gathering. Our exceptional service ensures a seamless dining experience, allowing you to fully immerse yourself in the joy of the occasion with your friends and family.
Exclusive Offer for Cuts Club Members
As a special gift, Cuts Club members will receive a complimentary bottle of Penfolds red wine for the table with their booking. It's our way of saying thank you and adding an extra touch of cheer to your Christmas Eve celebration.
A Heartfelt Holiday Gathering
Join us for this one-of-a-kind Christmas Eve experience. Relish in the shared joy of exceptional food, the comfort of good company, and the festive spirit that fills the air at Cinder. This is more than just a lunch; it's a celebration of holiday warmth and culinary excellence.
Reserve Your Table
Spaces for our Christmas Eve special are limited. Reserve your table now and create unforgettable memories this festive season at Cinder.